We have already established that Jupiter Florida is a good place to live.  Does Jupiter make for a great vacation destination?
Now is the time to dream of beachfront breezes and a quiet post-holiday respite.  Are you ready to get away from it all?  Escape the cold weather.  Decompress after the holiday rush – because, let's face it – even though Christmas gatherings might have been smaller, planning for alternate celebrations was still stressful.  Folks from the Midwest to the Northeast have a perfect wintertime escape – no California dreaming required!  Grab a beach blanket, and head on down to Jupiter!
What makes Jupiter Florida a good place to vacation?
When you plan a stay in Jupiter, you will see right away that you have great options for accommodations.  From four-star beachfront resorts to quaint airbnb choices, Jupiter has something for everyone.  One of the great things about the Jupiter Florida area, is that it is very pet-friendly. Allay the hassle of finding a pet sitter, or arranging for boarding.  You can find great vacation accommodations, which will allow you to bring your best friends along too!  The luxurious Wyndham Grand Jupiter at Harbourside Place not only offers a fabulous Jupiter Florida vacation experience, but if you have dreamed of a tropical destination wedding, you can host it there!  With travel out of the United States being uncertain for some right now, our little town could be a very accommodating stand-in destination for your dream wedding.
Things to Do on Your Jupiter Florida Vacation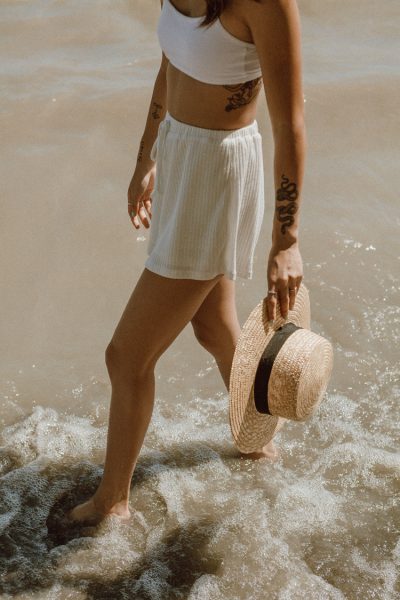 Dining, shopping, outdoor fun, Jupiter has it all!  The most well-known destination and photo op in town is the Jupiter Lighthouse Park.  It's a must-visit on your Jupiter getaway.  You can climb to the top of the historic lighthouse, or simply tour the park grounds to scout the perfect Instagram post location!  For a perfectly casual stay, choose a great Jupiter FL pizza destination!  Start your day with a morning walk on Jupiter's dog beach, jaunt into town for a quick doughnut and coffee fix, and head out for deep-sea fishing.  When it comes to fine waterfront dining, there is no shortage of choices in Jupiter!  No matter how you plan to spend your vacation days or nights, Jupiter Florida is not just a good place to vacation – it's a great place to vacation.
Jupiter, the Vacation Underdog
With popular Florida vacation destinations, like Miami and Orlando, Jupiter is an unassuming choice.  It's the quintessential quaint vacation destination for those, who are not in search of a huge nightlife scene or long lines at amusement parks.  We have sand and sea, a leisurely ambiance, with just enough to keep you busy throughout your stay.  That is, if you choose to be busy.  Otherwise, relax and unwind.  Find a great beach spot to read that book you have haven't yet gotten to.  Escape to your room for a mid-afternoon nap.  On a Jupiter Florida vacation, you have a choice to fill your days with activities, or to focus on re-centering with days of total leisure.
But beware, you just might fall in love with our little Florida town!
Looking for homes for sale in Jupiter Florida?  Contact The Stanbra Home Team, your Jupiter Florida relocation experts.  Call us at (561) 677-2085 or click here to schedule and appointment.